Vedic Meditation Courses in London
You're a busy professional with a mind that won't switch off. It can keep you up at night. You want to feel more clear-headed, sleep better and enjoy more of life. Our Vedic Meditation course in London can help.
Vedic Meditation settles your mind and body. And benefits come quickly. Within days, our students often report that they feel calmer, have more energy and are sleeping better.
Before joining the course, I was sceptical about meditation as I had tried to teach myself numerous times without success. I was amazed at how simple yet effective Mira's method is. Within one day I was sleeping better and felt a lot calmer. I'd recommend this course to anyone.
Our course can help if you want to:
Students on our meditation course feel calmer in days. Join a free talk online to hear how it works and ask questions.
"Before the course, I found it difficult to find a technique that resonates with me. I'd tried focusing on the breath, picturing a flower, candle, and yet they felt like shallow practices, not diving deep enough for my perfectionist needs.
I find this meditation extremely powerful and feel the benefits right away! It's impressive, I'm amazed."
How is our meditation course different?
It's easy – even if you have a busy mind. And benefits are felt quickly.
Many of our students come to Vedic Meditation after trying mindfulness or other forms of meditation. They might have struggled to find the time to practise, or they might have felt they 'failed' because they couldn't calm their thoughts.
They're drawn to Vedic Meditation because it's so simple, it takes just 20 minutes and it works quickly. Most people report benefits within the first few days.
There's no need to 'calm your monkey mind' or clear your head – your mantra does the hard work for you, by settling your mind and allowing the body to achieve deep rest in minutes.
When you learn Vedic Meditation, you receive a personalised mantra. Your mantra settles your mind and helps you to achieve a state of deep rest. So you finish the meditation feeling refreshed and alert.
There's no need for books or apps, special cushions or accessories. And you can practise Vedic Meditation anywhere. You don't need a quiet space; many people meditate on the train, at the airport, in the back of an Uber, or during their commute on the tube.
There are many reasons why people decide to take this class. Some students have trouble sleeping. Others find that their thoughts keep racing; they want to calm the mental chatter. All of my students have one thing in common – they want to feel better, quickly.
Here are the types of reasons people give for joining a course:
Our students are busy professionals from various fields. They're business people, academics, artists and sportspeople.
You may be wanting to make significant changes to your life. Or you might simply want to feel less tired and frazzled. Either way, this course could help you.
Vedic Meditation is easy to learn, and it's easy to fit into everyday life. Come to a free talk online to have your questions answered.
What benefits do people report?
Most students report several improvements after the course.
The most common benefits are increased energy, reduced stress, improved sleep and a greater ability to focus. But lots more come up, from better decision making to increased creativity.
Within a few days of meditating, people often say they're getting more done, because they feel sharper and more productive. They feel energised, which makes them more effective at work and more available in their personal relationships. As one student told me, "I have a lot more focus and energy. My relationship with my partner is better because I'm not as tired."
Benefits of Vedic Meditation
Refreshes both mind & body
Gives Greater Clarity & Focus
How soon are these benefits felt?
Benefits are felt quickly. Our students often report improvements during the four-day course. And the benefits increase over time. They're also long-lasting. People tend to feel better rested, more alert and more switched on for several hours after their morning meditation.
I'm a professionally trained, experienced Vedic Meditation teacher. I've received rigorous training in England and India to enable students to achieve their goals. This is my full-time work – I dedicate my time to supporting my students. I keep class sizes small, so there's plenty of individual support. And I will continue to support you, for free, after the course. This includes your pass to my regular group meditation sessions. Find out what my students have to say.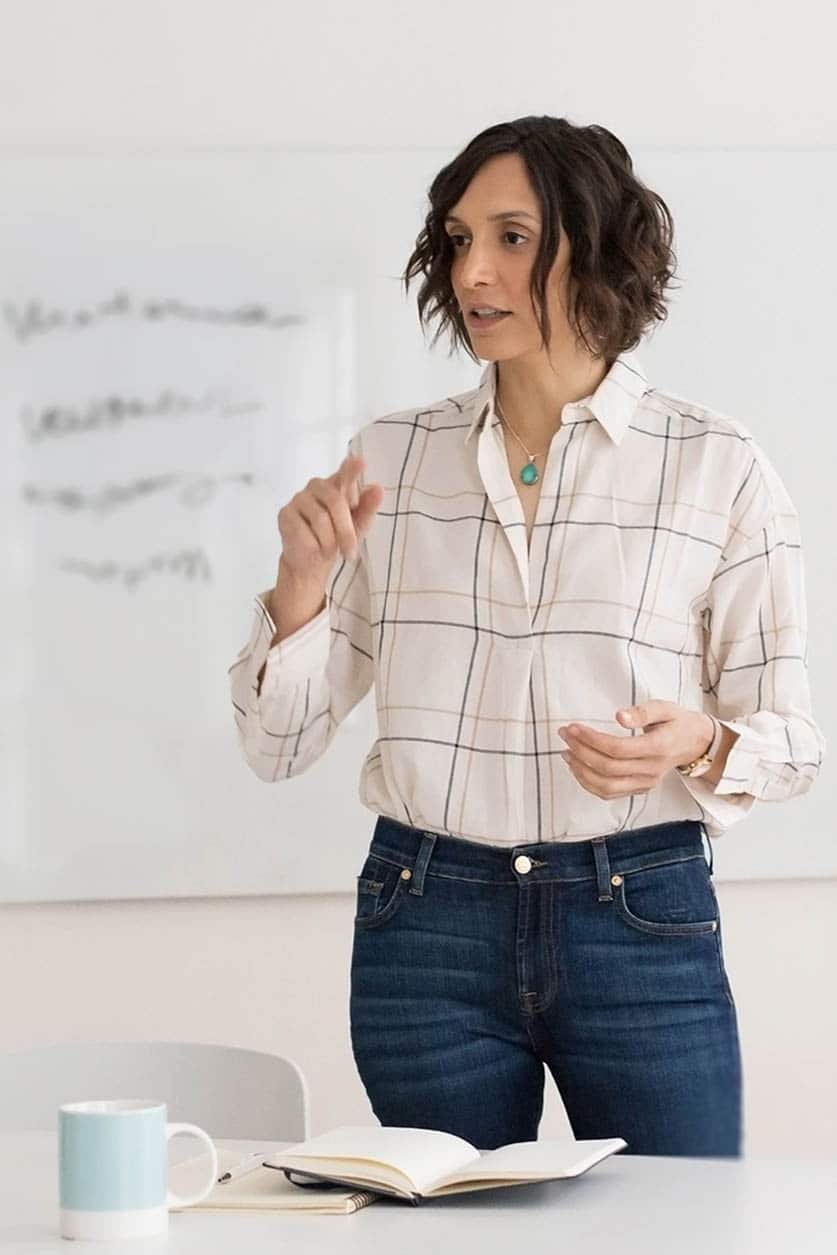 "I had been struggling with my sleep for over two years. After the course, I found that it took me less time to fall asleep. And I didn't dread going to bed anymore. I also found myself looking forward to my meditation because of the immediate increase of energy levels, clarity of mind and focus that I experienced."
Vedic Meditation is easy, and benefits come quickly. Come along to a free talk on Zoom, where I explain how it works and answer your questions.
Frequently Asked Questions
Our Vedic Meditation Courses in London
Where and when are courses held?
Classes are taught in convenient locations in central London, in Oxford Circus or on the edge of Zone 1. You'll learn Vedic Meditation over four sessions. Each session lasts two hours. Most of my students are busy professionals, so I offer courses at different times of the day, seven days a week.
If you prefer, we can arrange a private course. This means that you can choose the most convenient day, time and location for you. You can either learn Vedic Meditation with me on a one-to-one basis, or with a small group of friends, family members or colleagues.
Courses are held regularly, at different days and times. Here are the upcoming course dates:
How much does the course cost?
The course fee is on a sliding scale starting at £399. Your one-time investment covers more than your meditation course – it also includes ongoing support for life. Many students find this follow-up support invaluable. I'll explain more at the introductory talk.
How do I book onto a course?
The first step is to attend a free introductory talk online. You'll learn more about Vedic Meditation and I'll answer any questions you might have. After that, we can get you booked onto a Vedic Meditation course in London on a date that suits you.
I've been meditating with Mira since March 2020 and it has made a significant improvement in my life since. Mira is a very knowledgeable person and can break down the spiritual and science to a fundamental level which makes logical sense and is easy for anyone to understand. 
I've found that I'm more energetic, generally feel healthier, less stressed and have better relationships with the people in my life. After a few months I've found that I require less sleep too, about an hour less every day. I've also found that I'm more in touch with my body and know what my body needs to a high degree.

I was fortunate enough to attend one of Mira's courses this summer and have been very happy with the results. I had been searching for the right approach and the right person to help with this for some time, and I definitely found what I was looking for. Mira created a great learning environment and the course was highly practical and informative.
I have found that I have more energy, especially into the evening. I am also sleeping much better. 2020 has been a challenging year and it has been great to be able to use meditation as a counterbalance.

Learn Vedic Meditation
Come to a free introductory talk online. I'll explain all about meditation and answer your questions.