Meditation for Sleep – London Courses
Insomnia is deeply frustrating. Despite feeling exhausted, you just can't sleep. You feel worn out and irritable. And it affects everything in your life.
My meditation course can help you sleep better. This London-based course has helped many people to have restful sleep — usually within days.
"I had been struggling with my sleep for over two years. After the course, it took me less time to fall asleep. And I didn't dread going to bed anymore. I also found myself looking forward to my morning meditation because of the immediate increase of energy levels, clarity of mind and focus that I experienced."
"Since the course I have been sleeping so much better.
I have found that I have more energy, especially into the evening."
Reduce your mental chatter
One of the biggest barriers to sleep is the mental chatter from an active mind. You want to sleep, but your brain keeps replaying conversations and analysing events.
Vedic Meditation has proven effective in bringing relief from this chatter. Within a few days, most of my students find it reduces the mental noise that keeps them awake.
They report that they're no longer lying awake for hours repeating conversations in their heads. And they're able to get a proper night's sleep and wake rested.
And yet, an overactive mind isn't the only reason you can't sleep. You also need to address the deeper causes of insomnia.
Tackle the root cause of insomnia
If you've had disturbed sleep for a while, you've probably tried some of the standard advice. Like avoiding caffeine. Or you may have tried a meditation app.
While these methods can help, they don't always work. That's because they don't target the root of the problem. In almost every case, this is all the stress and fatigue you're carrying.
Clearing Out Stress and Fatigue
Stress keeps you wired. On top of that, your tiredness also works against you.
The irony is that being overtired makes it harder to sleep. And every time you miss sleep, you're building up a sleep debt that accumulates night after night.
Vedic Meditation breaks this cycle because it targets the source.
The technique calms your nervous system and gives you a state of deep rest. This allows your body to start clearing out the stress and fatigue that it's holding.
So when you go to bed, you're not overtired and your system is calm enough to fall asleep – and stay asleep.
"I've done the course with Mira and I fully recommend it.
Before the course I found it difficult to find a technique that resonates with me. I'd tried focusing on the breath, picturing a flower, candle, and yet they felt like shallow practices, not diving deep enough for my perfectionist needs.
I find this meditation extremely powerful and feel the benefits right away!
It's impressive, I'm amazed."
Learn how to calm your mind, release stress and sleep better. Book a free talk to get started.
Easy, effective meditation for sleep
Vedic Meditation is highly effective for sleep. It calms your mind and allows your body to release all those tensions that have been weighing you down.
You Won't Need to Silence Your Mind
You may think your mind is too busy to meditate successfully. But unlike most types of meditation, you won't need to quiet your mind with this technique. It calms your mind for you. Even people with racing minds find it easy and enjoy rapid benefits.
Benefits Far Beyond Sleep
After meditating for 20 minutes, you emerge with renewed energy, greater mental clarity and reduced stress. So you reap the benefits throughout the day.
Vedic Meditation has helped my students to sleep better. They report that they:
"In the two weeks since learning to meditate, I have found it a lot easier to get out of bed most mornings!"
Wake up refreshed and energised
Lack of sleep impairs you the next day. You wake up still tired, which makes you feel irritable. And your mind feels hazy, making it hard to concentrate on work.
Vedic Meditation can help you achieve healthy, restorative sleep.
My students often say that they're finding it easier to get to sleep and stay asleep. Instead of hitting Snooze over and over, they wake up ready to start the day.
During the day, they're sharper and more capable. They say their concentration has improved and they feel more confident leading crucial meetings and presentations.
Learning meditation for sleep is easier than you might think. And my students feel the benefits quickly.
"[Now that I'm a new mum] I feel this meditation has helped me fall asleep better and sleep throughout the night while our baby sleeps."
"I'm more energetic, generally feel healthier, less stressed and have better relationships with the people in my life.
After a few months I've found that I require less sleep too, about an hour less every day."
Most people who contact me with with sleep problems don't want to rely on sleeping pills or temporary remedies. They want a healthy, long-term solution that targets the underlying causes of insomnia.
My meditation course can help you to sleep better, naturally.
Why you need to tackle your sleep problems
You might have got used to living with insomnia. It's frustrating, but you're coping. But you shouldn't have to cope.
Lack of sleep can affect every aspect of your life. It can impact your relationships. It can make it harder to perform at a high level in your job. And it can also have a long-term impact on your health.
What's more, sleep problems can crop up throughout your life. According to the NHS, a third of us will have episodes of insomnia at some point in our lives.
Ignoring the problem doesn't make it go away.
How to learn Vedic Meditation for sleep in London
While Vedic Meditation is easy, it's important to learn from a qualified teacher. Most of my students are busy professionals, so I teach courses in London at weekends and in the evening. I keep class sizes small, so I can offer you all the support you need.
You'll learn Vedic Meditation over four consecutive days, each session lasting two hours.
Afterwards, you'll have free ongoing support for as long as you want it, with unlimited access to our group meditation classes.
Courses are held regularly, at different days and times. Here are the upcoming course dates:
The first step is to attend a free talk online. If you decide to go ahead, we can reserve your place on the next course.
People who've tried Vedic Meditation for sleep are surprised by how simple it is. And most people notice their sleep improves within days.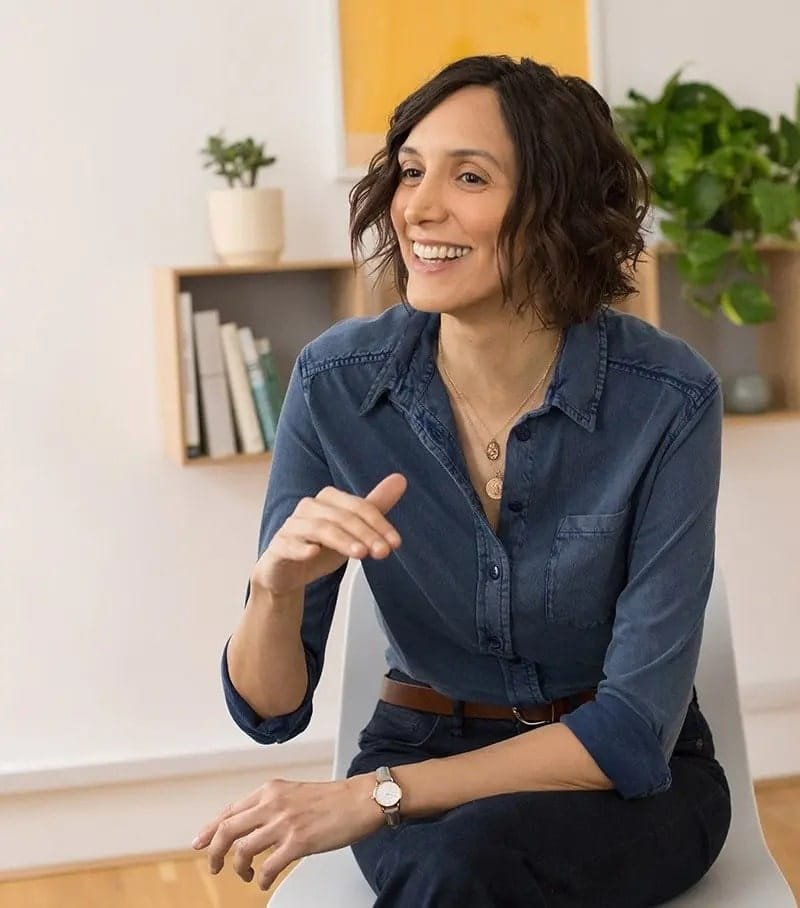 "Mira explains the process of Vedic Meditation in a simple but in-depth way and her warmth and wisdom make the course and the ongoing practice of meditation such a delight. I highly recommend studying with her. Thank you Mira!"
Sleep Better
Come to a free talk online. I'll explain more and answer your questions.